We realize that no two clients are alike.
We all have different goals, timelines, risk appetites, and portfolio sizes.  As a result, Modus employs sophisticated technology and an advanced investment sleeve approach, allowing us to customize our clients' accounts to have the best chance at achieving specific objectives.  This means we utilize hundreds of unique Investment Strategies across all the accounts we manage.  In an effort to keep expenses for our clients as low as possible and maintain complete investment flexibility, Modus Advisors, employs seasoned investment professionals in-house to develop, implement, monitor, and rebalance our clients' accounts.  Unlike many other investment advisors, you will not pay another layer of fees to an unknown third-party to manage your portfolio.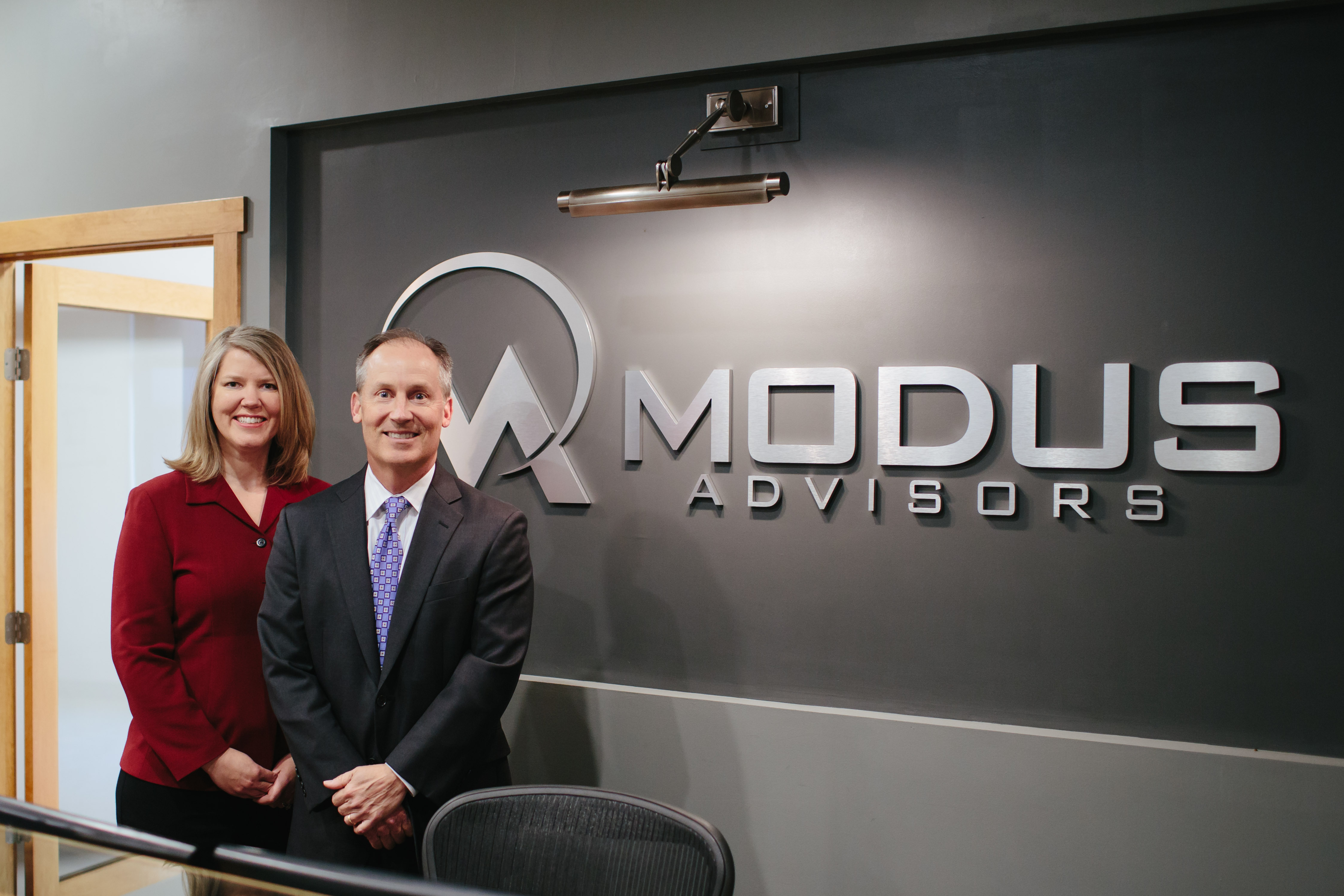 Kari Haanstad, MBA, CFA®  heads up the Modus Advisors investment team.  As Chief Investment Officer, Kari brings a unique skill set to the investment process.  Her educational background includes an undergraduate degree in Economics from Northwestern University, and an MBA in Finance from the leading business school in the country, The University of Chicago Booth School of Business.  Kari then obtained the Chartered Financial Analyst, CFA®  designation, the leading industry credential for investment research and portfolio management.  Before joining Modus, Kari spent her entire career at large financial institutions, including 13 years at JPMorgan Chase in their Alternative Asset Management division.  Kari works closely with the Modus financial advisors to coordinate investment portfolios into the client's long-term financial plan.
As a Registered Investment Advisor, Modus is compensated entirely through a clearly-stated, flat-rate fee.  As a fee-based fiduciary, we avoid the inherent conflict of interest of commission-based investments; we never have an incentive to push an investment product.  As a result, our interests are aligned – we sit on the same side of the table with you, and our compensation grows only as your investment portfolio grows.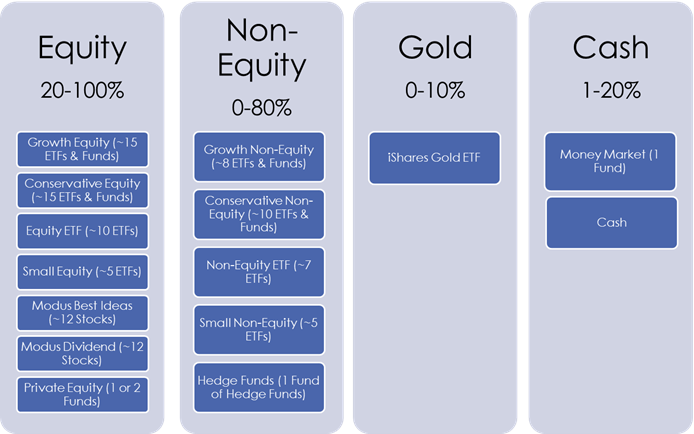 Modus uses four broad "Investment Sleeves" comprised of several "Investment Models" that are continually updated based on conditions and outlook.  The customized weightings to the selected Investment Models is what defines each account's "Investment Strategy."  Through our relationship with Charles Schwab and other custodians, our Investment Models can access a nearly limitless range of securities including stocks, bonds, mutual funds, exchange-traded funds, and alternative investments.  Based on our assessment of a client's needs, objectives, risk appetite, timeframe, account size, current market conditions, and our investment outlook, we will determine which Investment Models to use and weightings for each.