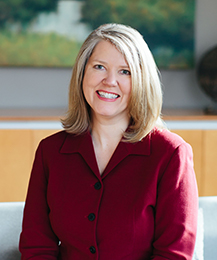 Most, if not all, of us are happy to have 2020 in the rearview mirror. The coronavirus, racial tension and riots, and a hotly contested election pushed us all to the brink.  A return to "normal," whatever that looks like, would be welcome in 2021!
Unprecedented Times
I'm often asked if we're in "unprecedented times." My answer is yes and no. The impact of the virus, the division in our country, and national debt levels do seem unprecedented.  On the other hand, if there is one constant that I've seen over 35 years in this business, it is change. There is always a new challenge or hurdle to overcome. It usually is different from the last challenge. Somehow, as a country and as an economy, we overcome the challenge, and progress marches on.
Future Focus
Financial planning and investment management, as we practice it at Modus Advisors, is a long-term game. The goals we work towards for our clients and the strategies we use are designed to produce results over the long-term. As a company, Modus needs to be built for the long-term too. With that in mind, I'm pleased to announce that Kari Haanstad has become a part-owner of Modus. Kari's background, knowledge, work ethic, and commitment to our clients uniquely position her for this role. Please join me in welcoming Kari as an owner at Modus Advisors!
Modus rolled out a new website in 2020 and as a part of that effort, we recorded individual video bios. I'm attaching Kari's bio so that you can get to know her a little better.
I'm very proud of our entire team and we are so thankful for you, our valued clients. We don't take for granted the trust that you place in us, and we're positioning Modus to be a leading Registered Investment Advisor for many decades to come.  We wish you all the best for health, happiness, and success in the years ahead!
Best regards,
Tad Weiss MBA, CFP®
President