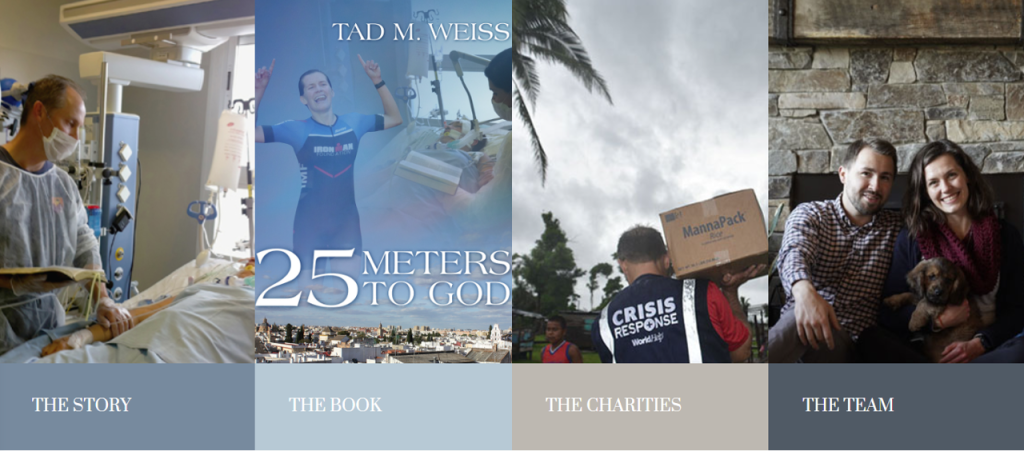 I wanted to let you know about an exciting project I've been working on. As most of you know, Maggie Swanson of Modus is my daughter. Eight years ago she was in a bad accident while studying abroad in Spain. Her recovery has been remarkable, so much so that I've written a book about it! The book 25 Meters to God is being published by Redemption Press and will be released in early August of 2022.
The sport of triathlon is one that I have competed in over the years, and the sport turned out to be a huge component of Maggie's healing. As it turns out, she's pretty good at it too! To promote the book and to give thanks for Maggie's recovery, we'll be racing together at IRONMAN Wisconsin on September 11, 2022. We'll be racing for the IRONMAN Foundation, and raising money for four fantastic charities.
You can follow our story at our website, www.25meters.com, and on Facebook and Instagram. Please sign up for updates if you'd like to follow our journey throughout the summer.
Here's a link to an article about a recent race Maggie and I completed last Saturday. As I mentioned earlier, she is pretty good!