Student Loan Forgiveness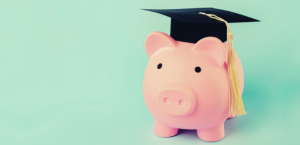 We finally got some answers on Wednesday to the long-standing question of whether or not the Biden administration would provide some sort of federal student loan forgiveness.  The answer is yes – for most borrowers, anyway.  We'll get more details over the weeks to come, but here's our understanding of what's on the way:
Pell Grants:  Eligible for up to $20,000 in forgiveness.
Federal Student Loans:  Eligible for up to $10,000 forgiveness per borrower (must make less than $125k/yr as an individual or $250k/yr if file jointly).
One last payment and interest pause until December 31, 2022.
Borrowers can elect new income-driven repayment plan, capping payments to 5% of discretionary income in addition to other program perks.
So, what should borrowers do now?  At this point, there is nothing for borrowers to do.  However, before long, an application will become available – keep an eye out for that (note: it's likely that if the Dept of Education already has your income info, the forgiveness will happen automatically without an application).  In the meantime, it would be a good idea to start making plans and budgeting for January 2023, as it appears that is the month that this long student loan pause will come to a close.  For those borrowers…it was nice while it lasted.
To be notified when the application comes out, head to https://www.ed.gov/subscriptions and select "Federal Student Loan Borrower Updates."