Where Do You Get Energy?
Posted by: Tad Weiss on December 14, 2016, Latest News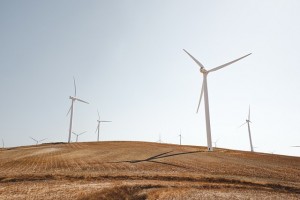 One of the hardest things in the politicized world we live in is to find unbiased information.  I'm a Certified Financial Planner®, and about the farthest thing from a scientist or a physicist.  When the topic of energy comes up, I'd love to be more informed, but the subject has generally been beyond my reach to fully understand.
For that reason, my curiosity was piqued when I heard about the blog Energenie, which you can find at www.energenie.net.  The writer of the blog has the ability to tackle the pressing energy issues of the day in a way that the layperson can understand, and as near as I can tell, without a political bias or vested interest.
How did I come across this blog?  The author happens to be my niece, Grace Meikle.  Grace is a fairly recent graduate of Notre Dame, has worked at Schlumberger and the U.S. Department of Energy in Washington D.C., and studied at various places around the world.  If you find the blog as interesting as I do, subscribe to the blog via e-mail and pass it along to your friends, because energy, like money, is a terrible thing to waste!
Disclosure: The opinions voiced in this material are for general information only and are not intended to provide specific advice or recommendations for any individual.
Energenie, Modus Advisors and LPL Financial are separate entities.
Subscribe to Blog via Email
The commentary on this website reflects the personal opinions, viewpoints and analyses of the Modus Advisors, LLC employees providing such comments, and should not be regarded as a description of advisory services provided by Modus Advisors, LLC or performance returns of any Modus Advisors, LLC client. The views reflected in the commentary are subject to change at any time without notice. Nothing on this website constitutes investment advice, performance data or any recommendation that any particular security, portfolio of securities, transaction or investment strategy is suitable for any specific person. Any mention of a particular security and related performance data is not a recommendation to buy or sell that security. Modus Advisors, LLC manages its clients' accounts using a variety of investment techniques and strategies, which are not necessarily discussed in the commentary. Investments in securities involve the risk of loss. Past performance is no guarantee of future results.